EV Charging Stations
Trust High Volt Electric For Electric Charging Station Installations In Los Angeles

Pure electric vehicles (PEVs) are changing the face of fleet transportation, and they are expected to become a prominent part of America's future. Nowhere is the need for gasoline alternatives more pronounced than Southern California, and we at High Volt Electric are proud to announce that we've partnered with ECS Locations to provide electric charging station installations in Los Angeles and the surrounding area. These stations will service both commercial and private vehicles.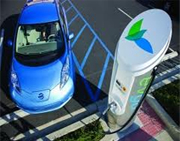 Pure Electric Vehicles (PEVs) eliminate many of the costs involved with vehicle ownership, including gasoline and transmission and coolant system maintenance. From a cost-benefit standpoint, they also save enormous amounts of time, labor and resources. If you'd like to leran more about this complex process, click here.
Level I and Level II EV charging stations are currently open and operational
.
High Volt Electric's implementation program is pleased to service:
Municipal/Public Locations

Single-Family Residences

Multi-tenant Condo and Apartment Buildings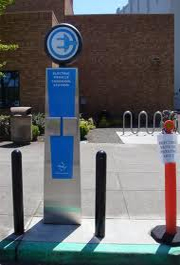 Please note that federal tax credits are still available to property owners who choose to install commercial or private EV charging stations.
As part of our commitment to cleaner, more energy-efficient technologies, we are pleased to be a part of the move towards more advanced and eco-friendly transportation solutions. Click here to learn more about EV charging stations, or contact us for further information about our electrical charging station installation services in Los Angeles.